Custom Industrial Electric and Pneumatic Control Panels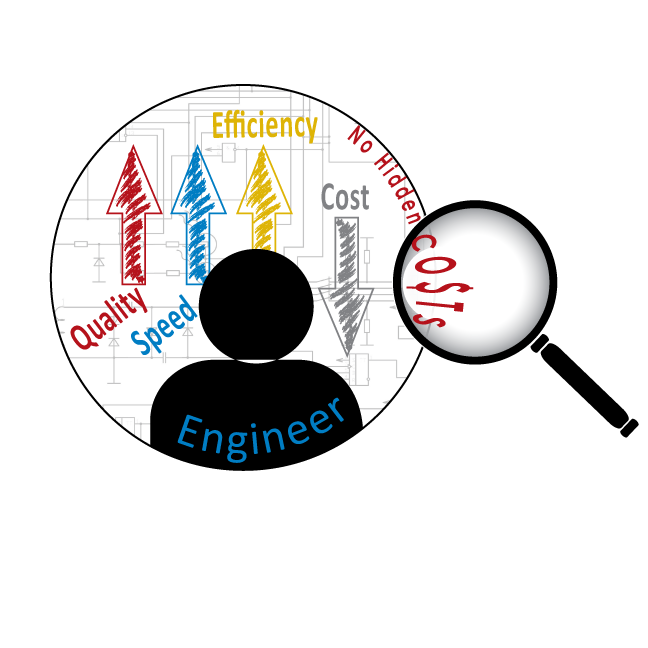 Quality First, Integrity Always—While our competitors may quote the initial design, they often ignore the most important question...Will the design work as is, or will they hit you with additional costs later? Simplex's quotes are accurate and reduce hidden costs. At Simplex System Controls, our experts can spot issues BEFORE the quote, ensuring it is as accurate and transparent as possible.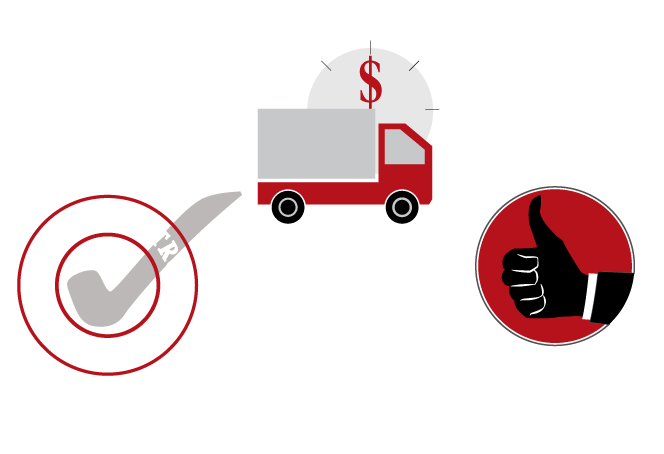 At Simplex System Controls, we check the control panel at every stage of production so you can be confident that its hardware will commission cleanly in the field.
We conduct visual reviews
Energize panels and perform point to point testing
Conduct air pressure testing and load PLC to test I/O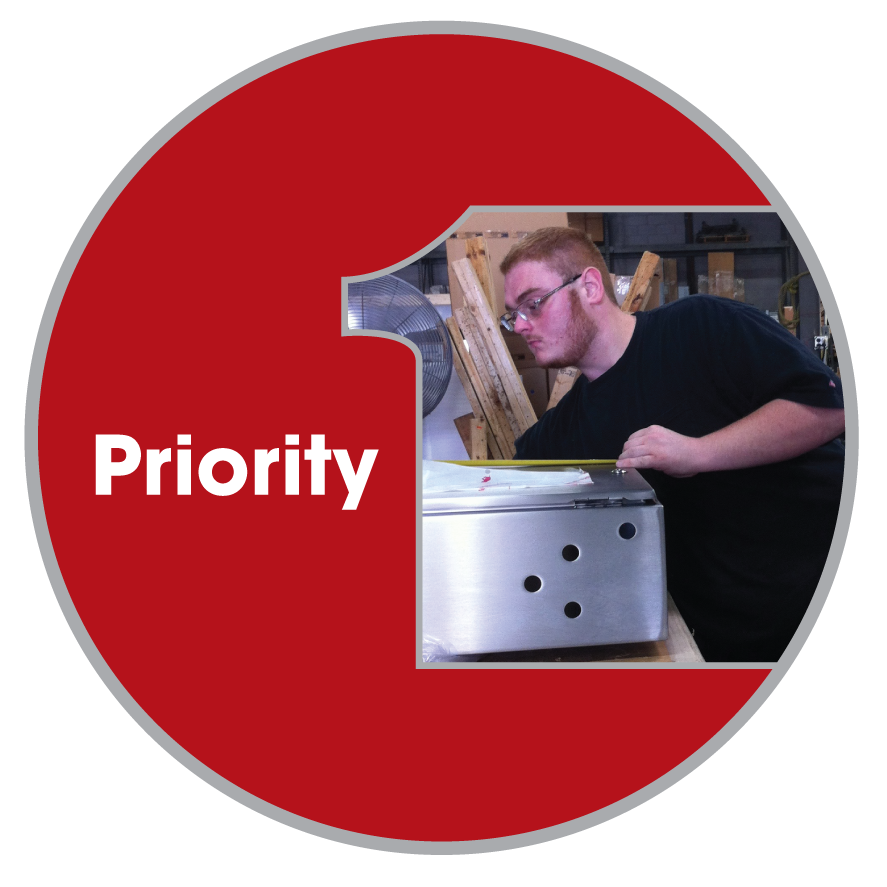 Our customers are often engineers, business owners, procurement professionals and some wear a combination of hats. We understand the demands on their time and yours. From the moment your order is placed, one of our project managers will be devoted to meeting your needs quickly and easily through a single point of contact. Using our detailed project management system, Job Boss, we can even start your build as final details are still being decided!
Engineers
We respect the genius required in control panel engineering alongside the demands on your time.
When it comes to building your electric and pneumatic control panels, you need a company you can trust to bring your design to life.
At Simplex, we are proud to say that engineers who come in to perform a factory acceptance test are often so pleased that they choose not to test again before future projects.
Read more about our custom electric and pneumatic control panels, enabling automation control with quality.
Download our brochure on why Simplex is the preferred choice of engineers.
Procurement Professionals
Review the Simplex Advantage for our complete value-add regarding accurate quoting.
At Simplex, we understand the needs of today's procurement professionals. Keeping your project on schedule and on budget is important! When corresponding with multiple companies to secure a quote, you need answers fast, and you need to trust that your quote is both fair and accurate.
Find additional information by selecting the Simplex Advantage.
Find more information on why you should choose Simplex, download our brochure for Procurement Professionals.
Suppliers or Potential Power Partners
Simplex takes pride in 40+ years of maintaining quality relationships with our suppliers. This enables us to ensure competitive pricing and quick delivery of materials to our customers.
Contact us and learn more about our supplier relationships or becoming a potential power partner.
The how, what, whys, and FAQs About UL Certification for Control Panels.
read more
Engineering Firms
At Simplex, our relationships with engineering firms are held in high regard.
We seamlessly manufacture quality custom electrical and pneumatic products you can trust at a fair price.
Hardware Commissions Cleanly In The Field
 Proper wiring and testing ensure your custom electric and pneumatic control panels commissions successfully.
This means no lost production time, no delayed ROI, no fines, no additional time or money spent on repairs and, no interruption to your current work flow. Simplex believes that quality is more than just a slogan.
What is the best part of doing business with Simplex?
"There are several reasons that make Simplex a great company to do business with. The quality of the workmanship is consistently excellent and panels are always delivered on time. The team at Simplex is responsive, experienced and knowledgeable and they understand our industry and its requirements and standards. Their QA/QC group is outstanding. The pricing is fair and competitive and they do not 'nickel and dime' us for minor changes and revisions."
"They conduct their business with honesty and integrity."
Simplex, Your Superior Custom Electrical Control Panel Shop
We manufacture enclosures for many industries; Food & Beverage, Natural Gas, Renewable Energy & Natural Resources, Water & Wastewater Management, Personal Care Products, Machine Manufacturing, Power & Utilities, Homeland Security, and Pharmaceuticals.
Food & Beverage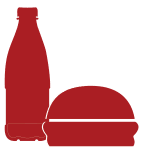 Quality Control, and Logistics
As a Systems Integrator, my first experience working with Simplex was on the plant floor 10 years ago at a pizza plant, where we were commissioning a line using a Simplex-fabricated panel. We were debugging an issue, and the engineer I was working with states,"It's a Simplex panel; the problem is in the field wiring." This intrigued me. Never had I heard these words uttered before with such confidence! And the engineer was correct – the problem was in the field. Thus began my relationship with Simplex.  Brown, Systems Integration Director
Natural Gas
We Always Recommend Simplex
"We've been doing business with Simplex System Controls since 1985. The quality is outstanding and it is obvious that every panel is treated as if it was being installed in their own facility. In all of these years, there has never been a time where the quality has slipped. When we have issues during the commissioning of our new systems, we are sure it is due to something outside of the control panel, never inside. We always recommend Simplex to our colleagues and plan on continuing our relationship with Simplex as a supplier in the future."
– Mike, Automation Engineer
Renewable Energy & Natural Resources
Simplex Requires Minimal Engineering Design Input
The team at Simplex understands how to design and build panels. This experience allows them to produce panels with minimal engineering design input. This is a significant advantage on projects with aggressive schedules, that leaves little time for detailed engineering. They also provide feedback based on their years of experience that helps us to improve the quality of our designs. We often purchase panels from Simplex and resell them to our customers as part of turnkey automation projects. The high quality of their products reflects positively on our company.here
Water & Wastewater Management
Personal Care Products
Machine Manufacturing
Experts with our custom projects (like those for Big Pharma)
Our German company uses Simplex to produce UL-certified electrical enclosures for automated equipment that we sell domestically and internationally. Simplex delivers really high-quality work and their team always supports us when we need a project completed fast. More importantly, they're experts with our custom projects (like those for Big Pharma) and give great advice to our engineering team.
Being local is nice too!
🙂
Power & Utilities
Homeland Security
Pharmaceuticals
I Would Not Hesitate to Recommend Simplex As a Control Panel Fabricator.
Quality deliverables are pivotal to our success and Simplex ensures this success is maintained through their outstanding quality control process.  We also reap the benefit of having our panel designs reviewed for buildability prior to fabrication – any issues are pointed out and corrective action agreed to very efficiently. Program manager 
Don't See Your Industry?
If you don't see your industry, contact us straight­a­way. We will share information about the work we have done with business entities like yours.
(630) 766­-8401
Affiliations
Simplex actively engages with the vital companies, organizations, and community to enhance our education and to improve our company, people and the industries we serve.
The Technology & Manufacturing Association
As a leading voice in an evolving manufacturing industry, TMA cultivates and strengthens
their members by providing them with programs and services in order to thrive as individuals, companies, and as a business community. TMA is a leading voice for the manufacturing industry, a major contributor to economic growth and opportunity.
http://www.tmaillinois.org

The Valley Industrial Association (VIA)
The Valley Industrial Association (VIA) is exclusively for manufacturers and those businesses in Northern Illinois which serve manufacturing in the Fox Valley area. Our service area includes Kane, Kendall, Dupage and DeKalb counties and surrounding communities. We are a regional trade association for manufacturers, providing an environment for companies to connect locally with their peers and gain insightful business practices from companies they trust.
Vistage
Vistage Worldwide, Inc. is a Peer-to-Peer membership organization for CEOs. 
Vistage is an executive coaching organization.They provide leadership training and business coaching to CEOs and executives to help them grow their businesses.
www.vistage.com

UL LLC
UL is a global independent safety science company offering expertise across three strategic businesses:
Commercial & Industrial, Consumer, and UL Ventures. Our breadth, established objectivity, and proven history mean we are a symbol of trust, enabling us to help provide peace of mind to all.
http://www.ul.com
The Coalition for a Prosperous America
is the nation's premier nonprofit organization working at the intersection of trade, jobs, tax and economic growth. We are a bipartisan coalition of farmers & ranchers, manufacturers and labor groups working for a national strategy to eliminate the trade deficit, create good paying jobs and deliver broadly shared prosperity to America.
www.prosperousamerica.org
Elmhurst Chamber
Established in 1918, the Elmhurst Chamber of Commerce & Industry
promotes an environment that creates success for local businesses and our community.
www.elmhurstchamber.org
Look No Further for Industrial Quality Control Panels.
Join the Simplex family of satisfied customers.