Enabling Automation Control With Quality
Simplex System Controls, Inc. furnishes custom industrial electric and pneumatic control panels for major corporations and small businesses in the greater Chicago area, North America, and internationally.
Proper Wire Tagging
These examples show how the wires are tagged on both ends.
Photo number 1's entry to the bottom of the PLC module is neat and structured.
Photo number 2 shows the inside of the PLC module. Additionally, it shows that the labels are straight and legible.
Photo number 3 shows there is room in the field to land their wires.
Quality control test
Place a base level hardware configuration into the PLC.
Push I/O through to the PLC.
Wire Tagging
Components are legible and neatly tagged on sub panels and/or on the component per drawings.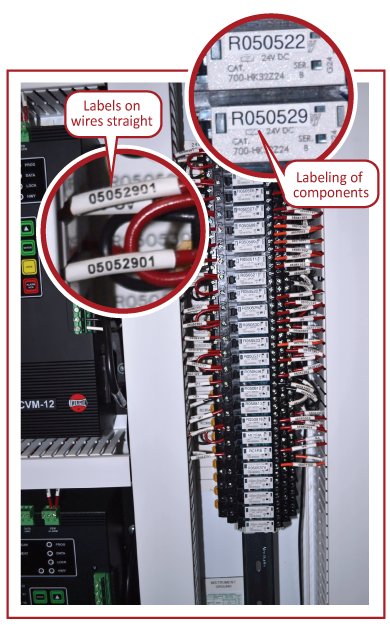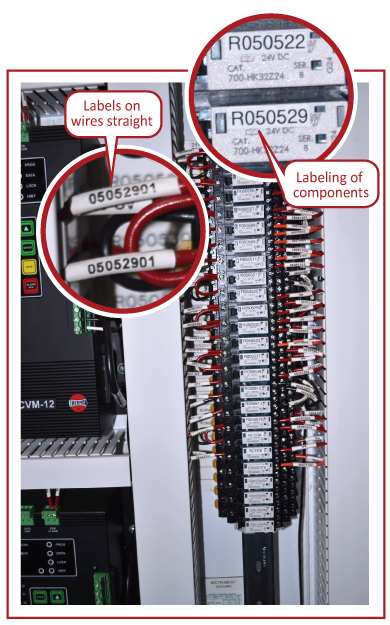 Inside the Enclosure
Wires outside duct are neatly bundled/secured.
High voltage wiring is neatly bundled & labeled.
Room is available for field wiring.
Spare wires exist on the door to meet future potential requirements.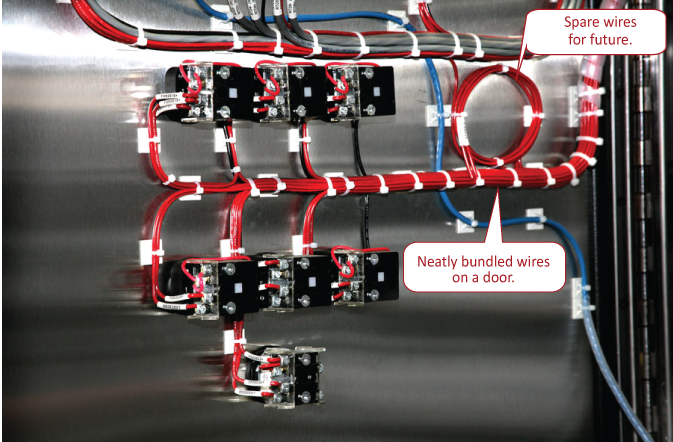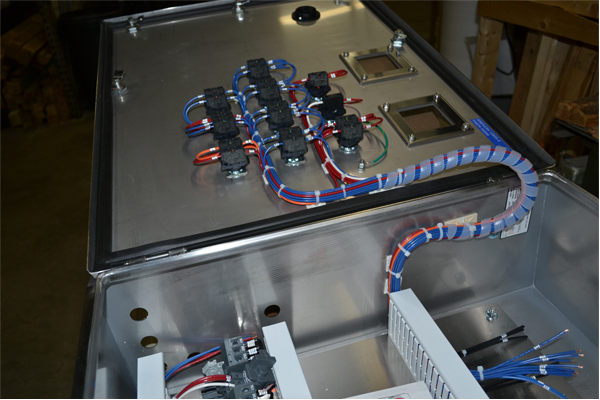 Wire Bundles
From the enclosure to the door, wire bundles are neat, tightly bundled, protected from being pinched/damaged by door hinge using spiral wrap, and a single wire can be followed through the bundle between the door and enclosure component.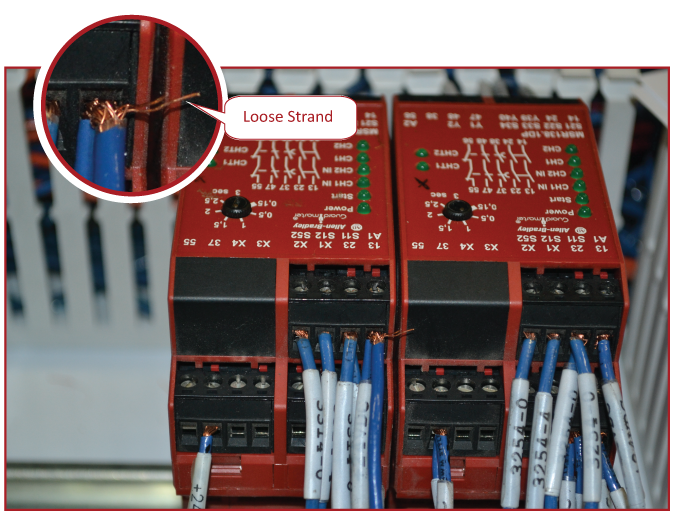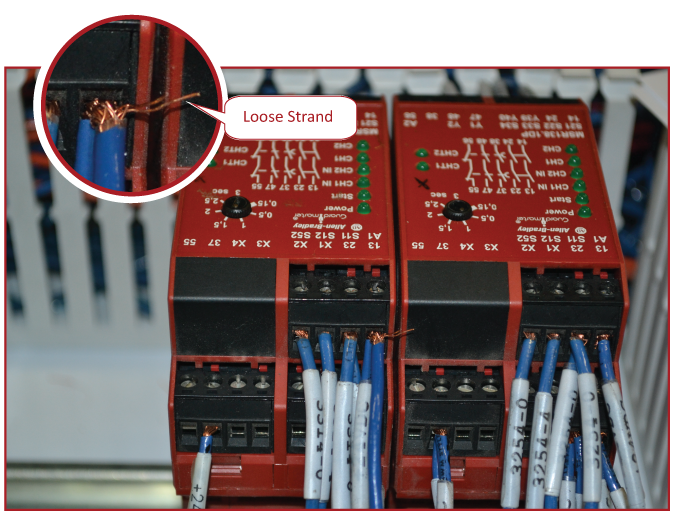 We inspect and correct all loose strands.
Simplex engraves our own nameplates to ensure a consistent appearance and attention to detail.
Each plate is legible, straight, and square.